PEOPLECHECK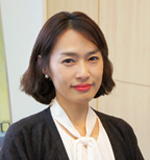 Sojung(Karen) Lee

karen@peoplecheck.co.kr
Contact
Address
Tel. 02) 6281-5118
Fax. 02) 6281-5100
Position
Reference Check Service Manager
Sojung Lee has a broad understanding of IT development experience from genetic engineering, with 13 years of research and headhunter experience.

She is responsible for domestic and international academic/career experience/reputation check services of Nterway People Check, a HR related verification brand of Nterway Partners.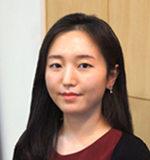 Juyeon Jeong

bonjour@peoplecheck.co.kr
Contact
Address
Tel. 02) 6281-5119
Fax. 02) 6281-5100
Position
Reference Check Service
Based on the meticulousness and sense to be considerate of the other person, and fast learning ability, she communicates actively with people in various occupations.
Following up the various job characteristics, with proficient foreign language skills such as English and French, she is in charge of domestic and overseas education/career/reputation inquiry at People Check.