IT & ELECTRONICS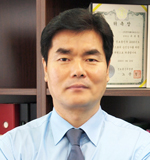 Yundong Yoo
+82. 02. 6281. 5030

yun@nterway.com
Educational
Background
B.A. in Electronic Engineering at Ajou University
Field of
Expertise
Provides personalized counseling on career management, such as mid to long-term vision and future direction for candidates, and consulting on future business areas, including strategy and methods to secure human resources for clients
Representative consultant Yundong Yoo is an expert in recommendation of C-level candidates for IT, electronics and manufacturing companies. He is also specialized with a wide range of recommendations such as strategy, marketing, sales, technology, development, consulting, SI/SM field as well as big data, AI, VR etc.

With a wide human network built in IT field for nearly 20 years, he has the outstanding ability to identify hidden talents as well as those exposed in the job market.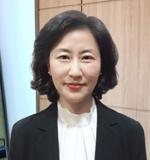 Youngsun(Sunny) Kim
+82. 02. 6281. 5107

sunnykim@nterway.com
Educational
Background
B.S. in Computer Engineering at Ewha Women's University
Field of
Expertise
IT industries, program / infrastructure development
Youngsun Kim had worked for 15 years in various IT fields. She had succeeded as a programmer developing the first home trading system, as well as securities business programs such as corporate analysis system and enterprise asset management system in a large software Research Institute and securities firm. In addition, she had played a role as a systems management specialist in a multinational corporation. It made her have wide range of work experience including IT system management, IT training, and many other Asia Pacific projects.

She was an IT specialist, who successfully accomplished IT program development, infrastructure management, education, and various Asia Pacific Region IT projects. She previously worked at Daewoo Telecom Software Research Institute, Korea Industrial Securities, Lucent Technologies Korea and had been selected as the best employee at Lucent Technologies Korea.

Based on her expertise in IT and her work experience in various IT industries, she is competent in searching and recommending the qualified candidates who meet company's requirements.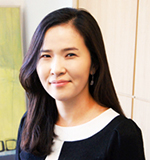 Jinsuk Lee
+82. 02. 6281. 5093

jslee@nterway.com
Field of
Expertise
Commerce, Mobile, Security, Internet of things, Semiconductor industry
Jinsuk Lee, a consultant, previously worked in various kinds of industries such as SI business, distribution in a major firm, media, healthcare etc. Thus, she has profound understanding and professionalism in those areas. She also has strengths in recommending and discovering talent in virtue of her field experience, knowledge of IT industry, and her strong network she has built up.

Presently, she's in charge of Commerce, Mobile, Security, Internet of things, Semiconductor field, high-quality Engineer areas in domestic and international companies. When it comes to recommending core talents, she has high rate of success due to idealized talents' list and experience in recommending talents for many years. She'll do her utmost for customer satisfaction as always and will be your best running mate.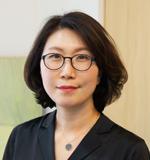 Younghee(Jessica) Lim
+82. 02. 6281. 5033

jessica@nterway.com
Educational
Background
B.S. in Chemistry at Sungshin Women's University
Field of
Expertise
Electronics, Semiconductor, Chemical, IT, Filed sales, and Business planning
Jessica Lim has strengths in recommending talents in the areas of manufacturing, semiconductor, electronics, and chemical. Prior to joining Nterway, she already has proven her competence with outstanding performances at a local search firm.

She has built up strong network with researchers and engineers in R&D, manufacturing, and field sales of multi-national companies for a long time, which is considered as her important resource pool. She recently focuses on the areas such as semiconductor materials, OLED, and electronics components which are now in high demands.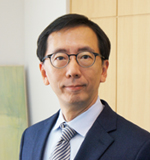 Junsuk Kim
+82. 02. 6281. 5032

jskim@nterway.com
Educational
Background
M.B.A. at University of North Texas
B.A. in Industrial Engineering at Sungkyunkwan University
Field of
Expertise
Information strategy, consulting, SI, development, cloud, AI, system operations, mobile, etc.
Consultant Junsuk Kim has various experience in the fields of information strategy, consulting, IT planning etc. Also, he had been in charge of recruiting core personnel at top SI company in Korea. With his long experience as an IT consultant, Consultant Kim knows how to find and recommend suitable candidate effectively.

Junsuk Kim analyzes the candidate in comprehensive manner to recommend the best people to suit the characteristics of the customer. As a sincere and competent consultant, he would like to act as a bridge between the client and candidate.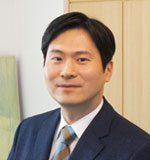 Jaewoong Han
+82. 02. 6281. 5064

hjw@nterway.com
Educational
Background
M.S. in Electronic engineering at Ajou University
B.S. in Electrical and electronic engineering at Ajou University
Field of
Expertise
semiconductors, IT, electricity, electronics related industries
Consultant Jaewoong Han had worked for major enterprises such as Samsung Electro-Mechanics Co. and LG Innotek for more than 20 years as an expert in semiconductor. He has various practical experiences and knowledge in research development, production, technology marketing, and customer quality, etc. Furthermore, his experience as a task leader in new business has enabled him to gain a better understanding of people and business. These capabilities allowed him to clearly understand the position and accurately recommend the people you need.

Through active and honest communication, he aims to clearly understand what clients and candidates want, and create a win-win relationship between them.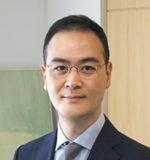 Kyoungin Nam
+82. 02. 6281. 5043

kin@nterway.com
Educational
Background
B.A in Computer Science at University of Leeds
Field of
Expertise
IT industry, Finance industry, Fintech businesses
With 14+ years of experiences in finance & IT industry, Consultant KyoungIn Nam previously worked at French based company FIME Korea where he served as a country manager responsible for P&L, business development. Earlier on, he worked one of the top global network schemes American Express as a business analyst & special matter expert followed by LG Electronics as deputy manager delivered a number of signature services and products for mobile payments in U.S.

Having in-depth knowledge and insights gained from past careers in financial & IT industry, KyoungIn has ability to connect and provide tailoring services toward both client companies and candidates help fulfilling sustainability and career goal.