IT & ELECTRONICS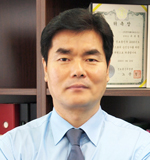 Yundong Yoo
+82. 02. 6281. 5030

yun@nterway.com
Educational
Background
B.A. in Electronic Engineering at Ajou University
Field of
Expertise
Provides personalized counseling on career management, such as mid to long-term vision and future direction for candidates, and consulting on future business areas, including strategy and methods to secure human resources for clients
Representative consultant Yundong Yoo is an expert in recommendation of C-level candidates for IT, electronics and manufacturing companies. He is also specialized with a wide range of recommendations such as strategy, marketing, sales, technology, development, consulting, SI/SM field as well as big data, AI, VR etc.

With a wide human network built in IT field for nearly 20 years, he has the outstanding ability to identify hidden talents as well as those exposed in the job market.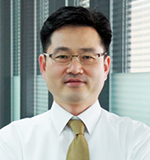 Jisoo Bahn
+82. 02. 6281. 5034

jsb@nterway.com
Educational
Background
M.B.A. in Business Information at the Graduate School of International Business at the Joongang University
B.A. in Economics at the Inha University
Field of
Expertise
HR/Finance/Strategy/Planning/Sales/Marketing/Information Strategy with Consulting expert, System Development, SE, Security, Game, UX/UI, Big data etc.
Consultant Jisoo, specialize in the field of IT, mobile, communications, e-commerce, contents, media, games, and automotive business etc. Prior to joining Nterway Partners, Jisoo Bahn had 20 years of experiences from development to project general management in the ICT field at Kia Motors Group, Hanjin Information Systems & Communication, Dacom ST, etc. He also has overall management experiences, like developing new business, marketing, strategy planning, HR and the whole IT field etc. Unlike others in the industry, he possesses wide range of practical experiences in IT and strategy, HR and management.

He has considerable expertise in the IT service, mobile, contents, e-commerce, media, game, Automotive, IoT, AI, VR and high-tech information service field. He shows excellent placement in executives (CEO, CFO, CMO, CIO, CTO etc) and leader classes of the leading domestic and foreign companies. Moreover, he recommends the right talent to the right place in all businesses so he receives positive evaluations from clients.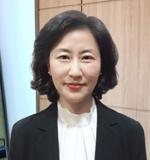 Youngsun(Sunny) Kim
+82. 02. 6281. 5107

sunnykim@nterway.com
Educational
Background
B.S. in Computer Engineering at Ewha Women's University
Field of
Expertise
IT industries, program / infrastructure development
Youngsun Kim had worked for 15 years in various IT fields. She had succeeded as a programmer developing the first home trading system, as well as securities business programs such as corporate analysis system and enterprise asset management system in a large software Research Institute and securities firm. In addition, she had played a role as a systems management specialist in a multinational corporation. It made her have wide range of work experience including IT system management, IT training, and many other Asia Pacific projects.

She was an IT specialist, who successfully accomplished IT program development, infrastructure management, education, and various Asia Pacific Region IT projects. She previously worked at Daewoo Telecom Software Research Institute, Korea Industrial Securities, Lucent Technologies Korea and had been selected as the best employee at Lucent Technologies Korea.

Based on her expertise in IT and her work experience in various IT industries, she is competent in searching and recommending the qualified candidates who meet company's requirements.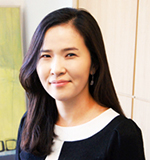 Jinsuk Lee
+82. 02. 6281. 5093

jslee@nterway.com
Field of
Expertise
Commerce, Mobile, Security, Internet of things, Semiconductor industry
Jinsuk Lee, a consultant, previously worked in various kinds of industries such as SI business, distribution in a major firm, media, healthcare etc. Thus, she has profound understanding and professionalism in those areas. She also has strengths in recommending and discovering talent in virtue of her field experience, knowledge of IT industry, and her strong network she has built up.

Presently, she's in charge of Commerce, Mobile, Security, Internet of things, Semiconductor field, high-quality Engineer areas in domestic and international companies. When it comes to recommending core talents, she has high rate of success due to idealized talents' list and experience in recommending talents for many years. She'll do her utmost for customer satisfaction as always and will be your best running mate.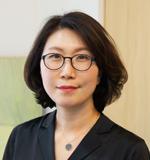 Younghee(Jessica) Lim
+82. 02. 6281. 5033

jessica@nterway.com
Educational
Background
B.S. in Chemistry at Sungshin Women's University
Field of
Expertise
Electronics, Semiconductor, Chemical, IT, Filed sales, and Business planning
Jessica Lim has strengths in recommending talents in the areas of manufacturing, semiconductor, electronics, and chemical. Prior to joining Nterway, she already has proven her competence with outstanding performances at a local search firm.

She has built up strong network with researchers and engineers in R&D, manufacturing, and field sales of multi-national companies for a long time, which is considered as her important resource pool. She recently focuses on the areas such as semiconductor materials, OLED, and electronics components which are now in high demands.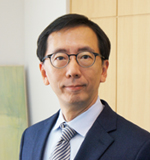 Junsuk Kim
+82. 02. 6281. 5032

jskim@nterway.com
Educational
Background
M.B.A. at University of North Texas
B.A. in Industrial Engineering at Sungkyunkwan University
Field of
Expertise
Information strategy, consulting, SI, development, cloud, AI, system operations, mobile, etc.
Consultant Junsuk Kim has various experience in the fields of information strategy, consulting, IT planning etc. Also, he had been in charge of recruiting core personnel at top SI company in Korea. With his long experience as an IT consultant, Consultant Kim knows how to find and recommend suitable candidate effectively.

Junsuk Kim analyzes the candidate in comprehensive manner to recommend the best people to suit the characteristics of the customer. As a sincere and competent consultant, he would like to act as a bridge between the client and candidate.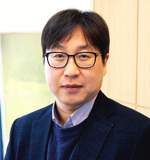 Dongyoun Jun
+82. 02. 6281. 5008

dyjun@nterway.com
Educational
Background
Ph.D. in Holography 3D Cntent at Kwangwoon University
M.A. in 3D Content at Kwangwoon University
B.S. in Urban Engineering at ChungAng University
Field of
Expertise
Media, OTT, Game, P.P, Entertainment, Content Producer, Service Management, Media Business
With extensive experience in media, content, entertainment, and ICT, Dongyoun Jun is an I&E consultant who has extensive experience in recommending executives and senior executives of large and medium enterprises and provides services that are one step ahead of market needs.
Furthermore, he has a number of achievements in recommending core talents to fresh enterprises and enterprises that seek company expansion. Also, he is competitive in the face of the growing demand for global talent. Based on his expertise and knowledge in various projects with media companies and organizations, he is able to understand not only the consulting and recruiting characteristics of companies in the relevant fields, but also our customers and candidates.

He works with a sense of professional ethics and mission of Headhunters, and has been at the forefront of discovering companies that can identify and maximize the potential value and capacity of candidates. With positive attitude, he will do his best to maintain the trust of both client companies and candidates.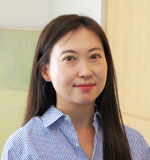 Ayoung Joe
+82. 02. 6281. 5029

annajoe@nterway.com
Educational
Background
B.A. in Hotel Management at Cheongju University
Field of
Expertise
IT/ERP Consulting, IT, Logistices (air/shipment), Consumer goods, Distrobution
Consultant Ayoung Joe has a wide range of job experiences in global company. Her experience in working for a global organization with diverse cultures enabled her to accurately identify the preferred talent in global companies.

Consultant Ayoung Joe believes that not everyone can be the best, but everyone is special in their own way. She is passionate about communicating with client and candidate, and her goal is to become a career guide who can make each one of her clients special.