CONSTRUCTION & MANUFACTURING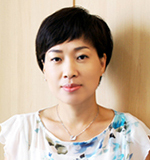 Kyesook Shin
+82. 02. 6281. 5040

ks@nterway.com
Field of
Expertise
Construction, Engineering, Real estate development, Machinery, Steel, and Automobile
Kyesook Shin has built her career background in IT and Consumer Goods. She started her career when she served as the HR Manager at Modus Media. She worked at AP Consulting and ESCO in search business Holding as a consultant.

After she joined Nterway Partners in 2004, Shin proved her wealth of experiences as she flawlessly completed a number of large projects. Her current emphasis is on manufacturing, construction, and real estate. She prides herself in delivering satisfying services to clients regardless of the demands. In addition, she has a strong command of English.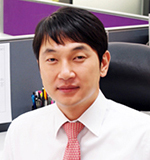 Seungwon Seo
+82. 02. 6281. 5052

ssw@nterway.com
Educational
Background
B.B.A. in Business Administration at Chonnam National University
Field of
Expertise
Plant, Energy, Chemical, Machinery, HR, Planning, R&D, and Engineer
Seungwon Seo worked as the HR/Labor Department Manager of Daewoo Electronic Components, where he brought out remarkable outcomes, such as winning the Korea Productivity Grand Prize in the Labor-Management Cooperation and being selected as the company of New Culture in Labor-Management by the Ministry of Labor. He also worked at Prochild Semiconductor Inc. as the HR Manager.

He is highly trusted by many clients for his outstanding performance and abundant knowledge in the areas of HR, Machinery, and Heavy Industry.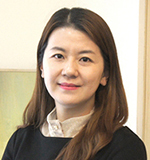 Hyewon Yang
+82. 02. 6281. 5015

yhw@nterway.com
Field of
Expertise
Global Medical Appliance Manufactures and Pharmaceutical Companies
With 10 years of professional experiences in the pharmaceutical industry and promotion, she realized the relationship between the members' of the organization can create synergy effects. Based on her overall experiences, she can identify the clients' need and recommend the candidates to the right position.

Especially with deep understanding of healthcare industry and network, Hye Won Yang special in recommending candidates for RA&QA, Sales, MKT positions of global medical appliance manufactures and pharmaceutical companies.

Due to her recommendation of suitable candidates, she received positive feedbacks from both clients and candidates. Moreover, she has a wide range of human network because she keeps a good relationship with both clients and candidates. She also recommends candidates for Finance, SCM, PR positions.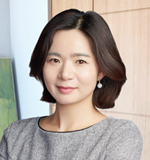 Eunae(Ellen) Jo
+82. 02. 6281. 5039

ellen@nterway.com
Educational
Background
B.A. in Business Admin & Info at Kookmin University
B.A. in TESOL at Sookmyung Women's University
M.A. in TESOL at Oklahoma City University
Field of
Expertise
Pharmaceuticals, Medical Device Industry, Bioindustry
Consultant Eunae Jo had been working at a multinational pharmaceutical company for a long time. She worked at Daewoong Pharmaceuticals and Bayer Korea as a medical representative. She also had a chance to work with leading hospitals and medical suppliers in Korea. Base on her experience related to pharmaceuticals for 14 years, she deeply understands the market and the needs of corporations. Consultant Jo has a positive drive, cold-blooded analytical skill and decisiveness. As a consultant and career coach, she matches the visions of individuals and companies base on market trend and growth strategy.

Based on clear and honest communication, she finds the best talents according to the characteristics of the client companies. She is capable of finding a candidate who can be a multiplayer for a small company, and a candidate who has excellent organizational skills for a large company.