CONSTRUCTION & MANUFACTURING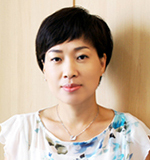 Kyesook Shin
+82. 02. 6281. 5040

ks@nterway.com
Field of
Expertise
Construction, Engineering, Real estate development, Machinery, Steel, and Automobile
Kyesook Shin has built her career background in IT and Consumer Goods. She started her career when she served as the HR Manager at Modus Media. She worked at AP Consulting and ESCO in search business Holding as a consultant.

After she joined Nterway Partners in 2004, Shin proved her wealth of experiences as she flawlessly completed a number of large projects. Her current emphasis is on manufacturing, construction, and real estate. She prides herself in delivering satisfying services to clients regardless of the demands. In addition, she has a strong command of English.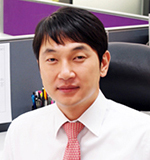 Seungwon Seo
+82. 02. 6281. 5052

ssw@nterway.com
Educational
Background
B.B.A. in Business Administration at Chonnam National University
Field of
Expertise
Plant, Energy, Chemical, Machinery, HR, Planning, R&D, and Engineer
Seungwon Seo worked as the HR/Labor Department Manager of Daewoo Electronic Components, where he brought out remarkable outcomes, such as winning the Korea Productivity Grand Prize in the Labor-Management Cooperation and being selected as the company of New Culture in Labor-Management by the Ministry of Labor. He also worked at Prochild Semiconductor Inc. as the HR Manager.

He is highly trusted by many clients for his outstanding performance and abundant knowledge in the areas of HR, Machinery, and Heavy Industry.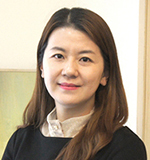 Hyewon Yang
+82. 02. 6281. 5015

yhw@nterway.com
Field of
Expertise
Global Medical Appliance Manufactures and Pharmaceutical Companies
With 10 years of professional experiences in the pharmaceutical industry and promotion, she realized the relationship between the members' of the organization can create synergy effects. Based on her overall experiences, she can identify the clients' need and recommend the candidates to the right position.

Especially with deep understanding of healthcare industry and network, Hye Won Yang special in recommending candidates for RA&QA, Sales, MKT positions of global medical appliance manufactures and pharmaceutical companies.

Due to her recommendation of suitable candidates, she received positive feedbacks from both clients and candidates. Moreover, she has a wide range of human network because she keeps a good relationship with both clients and candidates. She also recommends candidates for Finance, SCM, PR positions.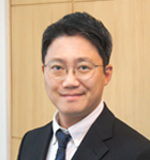 Chulyoung Kim
+82. 02. 6281. 5066

youngk@nterway.com
Educational
Background
B.A in Material Engineering at Dankook university
Field of
Expertise
machinery/steel/automobile, IT, oil/chemistry/energy/environment
Consultant Chul-Young Kim has worked for about 15 years in metal, automotive parts, mechanical devices, and welding, from Tier-1 to R&D center to End-User. In particular, he has experience in building strategic organizations needed in new corporations. Also, he has an excellent ability to provide efficient, win-win personnel management for companies and people in the global talent-seeking competition. He introduces talented domestic and overseas talents through various networks, focusing on companies in the manufacturing field, and continues to expand his scope.

Based on the understanding of the latest trends in the manufacturing sector and technology industry, he approaches via a matching process in which the individual's and company's vision can be aligned through accurate job identification and clear communication. He also has experience in production, technology market and technology research center market, and therefore offers high satisfaction to both our customers and candidates through accurate job analysis. Based on constant observation and analysis of future manufacturing industry structure and organizational changes, he provides the best human resources solutions for automotive industry downsizing and technology innovation based on electric vehicles.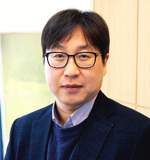 Dongyoun Jun
+82. 02. 6281. 5008

dyjun@nterway.com
Educational
Background
Ph.D. in Holography 3D Cntent at Kwangwoon University
M.A. in 3D Content at Kwangwoon University
B.S. in Urban Engineering at ChungAng University
Field of
Expertise
Media, OTT, Game, P.P, Entertainment, Content Producer, Service Management, Media Business
With extensive experience in media, content, entertainment, and ICT, Dongyoun Jun is an I&E consultant who has extensive experience in recommending executives and senior executives of large and medium enterprises and provides services that are one step ahead of market needs.
Furthermore, he has a number of achievements in recommending core talents to fresh enterprises and enterprises that seek company expansion. Also, he is competitive in the face of the growing demand for global talent. Based on his expertise and knowledge in various projects with media companies and organizations, he is able to understand not only the consulting and recruiting characteristics of companies in the relevant fields, but also our customers and candidates.

He works with a sense of professional ethics and mission of Headhunters, and has been at the forefront of discovering companies that can identify and maximize the potential value and capacity of candidates. With positive attitude, he will do his best to maintain the trust of both client companies and candidates.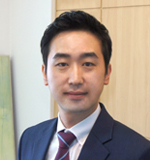 Joongseok Park
+82. 02. 6281. 5045

pjs@nterway.com
Educational
Background
B.A. in Persian Language and Iranian Studies at Hankuk University of Foreign Studies, and studied at University of Tehran in Republic of Iran Islamic.
Field of
Expertise
Engineering, Trading, Public Corporation and Healthcare industry.
Consultant, Joongseok Park, with his diverse experiences and previous careers in public and private sector, is able to comprehend not only current business circumstances and future strategies of client company but also client's requirements. Based on his remarkable insight, he is gaining the credit from clients for recommending outstanding executives and experts of marketing, strategy, planning and engineering in the field of plant, shipping, aviation, logistics and bio industry etc.

Throughout effective and transparent way of communication, he builds strong partnership with each client company and each candidate. He also finds the best candidate who is required of specific industries, and he recommends the best and suitable candidate to client company. He is confidently sure that this recommended candidate can drive big growth of client company well.